Scoliosis and Chiropractic
The following are excerpts from a 2016 research article regarding the impact of chiropractic on scoliosis.  Addressing the alignment of the spine and the impact it has on the nervous system is important to addressing a patient that is or may have scoliosis.  The earlier it is addressed the better.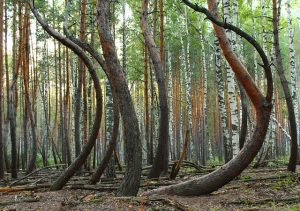 The effect of chiropractic techniques on the Cobb angle in idiopathic scoliosis arising in adolescence
"The purpose of this study was to examine weather chiropractic techniques would reduce the curvature of idiopathic scoliosis, which commonly occurs in elementary school children. This study demonstrated that chiropractic techniques can effectively reduce the Cobb angle within as little as 4 weeks."
-Very interesting that they were able to see improvements in as little as 4 weeks.  It is amazing to see how resilient children are and how well their bodies can react with just a little help!  As you read below you will see that even though there is no clear cause regarding this spinal curvature, daily bad habits can play a role.  That is why even with quick positive changes seen with chiropractic care, we usually recommend implementing many good spinal habits (including chiropractic check ups) for patients who see the importance in maintaining spinal health.
"Most students today have many posture-related health problems due to academic stress and habits that cause inadequate posture, i.e, using a computer for long hours, incongruent height of a desk and a chair, heavy backpacks, and lack of exercise. In particular, even when there is no clear cause, it is easy for spinal deformity to occur in adolescence, and once the spinal deformity begins, the spinal curvature consistently becomes more severe. Therefore it may develop into scoliosis."
"The results of this study imply that in clinical practice, a direct correction to the spine is necessary for treating scoliosis. Hence spinal correction should be included as part of the program for treatment of scoliosis."
Scoliosis, Harrington Rods, Chiropractic, and Pregnancy
Scoliosis puts a strain on the spine and nerve system that at times makes it difficult to conceive and carry a baby.  Add to this a spinal surgery to insert Harrington rods and you have a very challenging situation for a young lady looking to have a baby.  Fortunately, the lady in the case study below found Chiropractic!  Chiropractic can be very helpful for those that have scoliosis, even after Harrington Rods, especially as in pregnancy such as in the following case.  Enjoy the article and ask your Chiropractor questions.  If you don't have a Chiropractor, we are here to help in Caledonia.
The Chiropractic Care of a Patient with Harrington Rods, Scoliosis & Back Pain During Pregnancy
Abstract

Objective: To describe the care of a pregnant patient with Harrington Rod insertions due to scoliosis.

Clinical Features: The patient was a 28-year-old Caucasian woman at 21 weeks gestation presenting with shoulder and neck pain secondary to scoliosis and pregnancy-related musculoskeletal complaints. Her pain complaint was constant and rated at 6/10 on the numeric rating scale for pain. The patient's surgical history 7 years prior included insertion of rods from approximately T2 to L3 vertebral bodies, with the last freely movable vertebra at T2 and L5 vertebral bodies. Subluxations were detected in the upper cervical and sacral regions and the T5 rib head.

Intervention and Outcome: The patient received care using a combination of Gonstead, Diversified and Webster Techniques utilizing Drop technique. Each visit resulted in a reduction of her pain rating by 2 points from baseline rating. After completing 13 visits over 6 weeks of care, her pain level rating reduced from 6/10 to 2/10. Her quality of life as measured by PROMIS-29 improved compared to baseline except in the post-partum period. She delivered a 7 lbs., 5 oz, 20″ baby vaginally.

Conclusion: This case report provides supporting evidence on the effectiveness of chiropractic care throughout pregnancy and in particular, pregnant women with surgical rods to address scoliosis.

Key Words: Scoliosis, Harrington Rods, pregnancy, adjustment, vertebral subluxation, Webster Technique
Learn more about Chiropractic care after spinal surgery here.