Chiropractic Care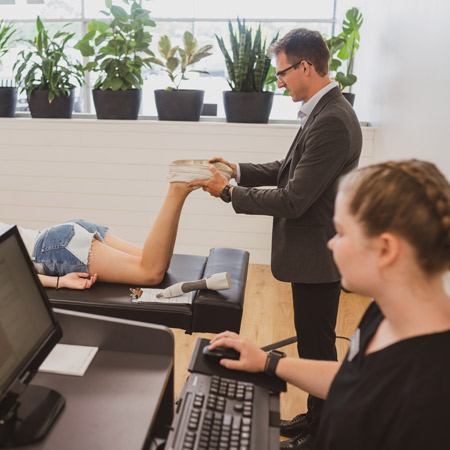 Oftentimes, daily wear and tear on the body leads to what we refer to as "blocks" moving out of place. When these blocks are out of place, your body is out of line or unbalanced, typically resulting in pain and discomfort. Chiropractic care is a natural way to help put those blocks back into place with the hope of allowing the body to feel better and move more efficiently.
Dr. Peever specializes in the Activator Method® of adjusting, a longstanding, low-force approach to chiropractic care. This technique is compatible with people of all ages and lifestyles. Learn more about Caledonia Chiropractic and what we might be able to do for you.
NEW PATIENTS »

How Can Chiropractic Care Help?
Care with us encourages overall health by addressing the health of the central nervous system. The central nervous system, which consists of the brain and the spinal cord, is the control center of the human body.
When you are misaligned or your blocks are out of place, your central nervous system is less likely to effectively communicate with other parts of your body – ultimately, increasing your risk of pain and discomfort. We most commonly see this pain and discomfort in the form of the following symptoms:
Headaches
Low back pain
Neck pain
We use adjustments to help realign your blocks and free your central nervous system to keep you feeling well.
---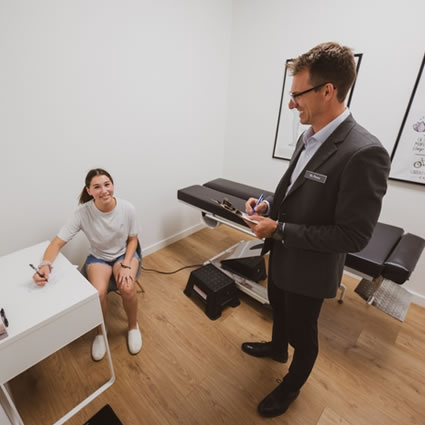 Our Expertise
Dr. Peever understands that no two patients are the same. He works with each patient to understand their individual needs, locate the problem area(s), and find a solution to help them reach their goals. He is skilled at the Activator Method®, a simple, versatile approach to chiropractic care.
Activator Method® has been used by chiropractors since 1967. It relies on a small, handheld tool called the Activator adjusting instrument. This instrument delivers quick, low-force pressure to specific points of the body. Activator Method® is low-force in nature and suitable for patients both young and old.
Learn More
Your wellness is important to us. Our unique method of chiropractic care may help you live a happier, more comfortable life. We are happy to answer your questions and help you decide if chiropractic care is right for you. Contact us today!
---
Chiropractic Care | (905) 765-4025