Pregnancy Chiropractic At Caledonia Chiropractic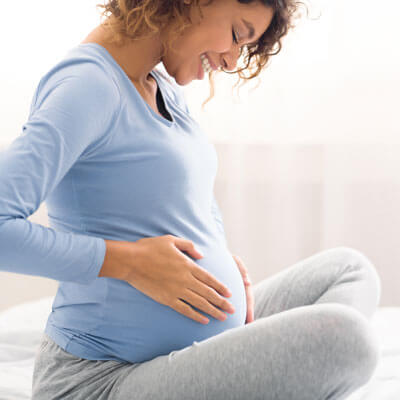 At Caledonia Chiropractic, we love working with pregnant women. As they progress through each trimester, their bodies experience lots of changes, many of which involve the spine and pelvis. Chiropractic care helps get the area out of a stuck position, keeping it moving and functioning as well as possible.
The Benefits of Chiropractic During Pregnancy
Why should a pregnant woman see a chiropractor? The bigger risk is not to be checked.
The strain on the mum's joints and muscles, balance issues, and pressure from an enlarged abdomen are substantial. As the pregnancy progresses, hormonal changes loosen the ligaments supporting the pelvic region, making adjustments easier, while also making it easier to shift out of alignment.
If the woman's pelvis and spine have moved out of alignment, there's less space for the baby to move around and find the right position. After an adjustment, the environment becomes more comfortable, giving the baby more space to grow and develop.
NEW PATIENTS »

Handling With Care
It's important to keep an eye on the mum-to-be. Pain and discomfort, especially in the third trimester, are common complaints. Making sure she's comfortable and pain-free is good for her and the baby.
In the early stages of pregnancy, depending on the results of our examination, we typically see women once or twice a month.
When she enters her third trimester, weekly visits are necessary to ensure both mother and baby are doing well. Dr. Peever has advanced training in the Activator® method, a low-force form of instrument adjusting that offers results for patients of all ages.
We also have special pillows, allowing our pregnant patients to lie on their belly without putting pressure on their baby. We try to make the appointment as quick as possible to reduce any discomfort. If the woman is too uncomfortable to lie down, we may adjust her in a sitting or standing position.
We're Here to Help
We want to help you have a healthy and happy pregnancy. Contact us today to schedule an appointment.
---
Pregnancy Chiropractic Caledonia, Haldimand County ON | (905) 765-4025