New Patients at Caledonia Chiropractic
Here at Caledonia Chiropractic, we meet each patient where they are at in their wellness journey. Whether you have specific discomfort or are seeking general maintenance care – we are here for you. Dr. Peever and his staff look forward to meeting you, getting to know you, and helping you reach your health goals.
As soon as you walk through our door, you will be greeted with warmth and open arms. Our friendly practice is committed to making you feel at home while in our care. Join our community today!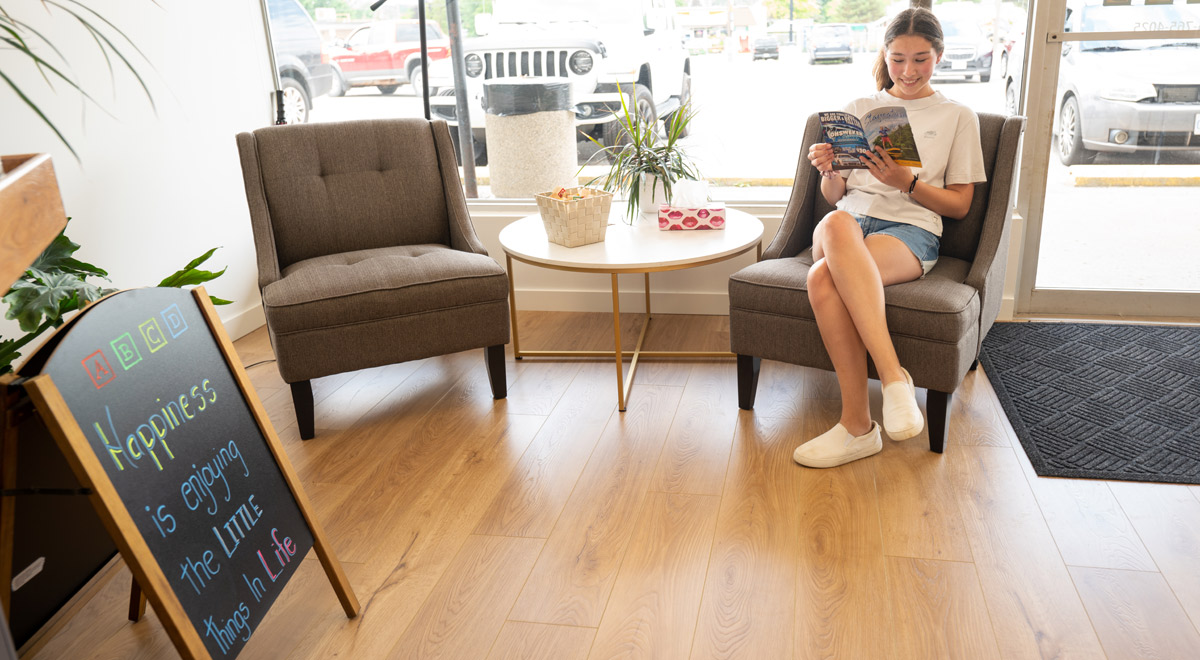 New Patients Welcome
Becoming a patient with us is a straightforward one-visit process.
Your initial appointment will be focused on getting to know you and your unique needs. Upon your arrival, you will be welcomed by the front desk and introduced to our exam technician. Our exam technician will then walk you to a room where you will be asked to answer a series of short intake questions. These questions will consist of health history and current concerns.
Once you are finished with your questionnaire, the exam technician will review your answers and talk with you to determine your main problem and what it is preventing you from accomplishing. Dr. Peever will come in and introduce himself shortly thereafter.
CONTACT US »

Your Plan of Care
Your exam will begin following a brief conversation with Dr. Peever about what was discussed with our exam technician. You will then go through different ranges of motion and let Dr. Peever know which movements, if any, are uncomfortable. From there, he will do a few more short tests to decide what might be going on with the spine or the nerves.
Your first visit will likely conclude in two parts. The first part will be Dr. Peever going over your personalized care plan. Your care plan will consist of frequency and duration of care. If indicated, the second and final part will be your opening adjustment. This appointment will last anywhere from 45 minutes to one hour. Regular appointments take no longer than 15 minutes total.
Get Started Today
Are you ready to join our practice? Feel free to contact us with any questions or concerns you may have. Our chiropractic community cannot wait to have you.
Today is the day to get started.
---
New Patients at Caledonia Chiropractic | (905) 765-4025