California Jam 2017 Chiropractic Conference
I had the opportunity to travel to California to attend on of the best Chiropractic conferences in the world in 2017 – California Jam!
This conference is set at a professional performing arts building and brings the top speakers from the world of health.  The speakers get 20 minutes to share their knowledge and are all inspired and supported by each other to speak at their best.  The energy from the speakers is kept up in between with great live music too!  So it makes it impossible to "nod off"! (like can happen at other seminars).
Great take home points and pictures from the event are below! Ask Dr. Peever how California Jam was and he will be glad to share!
The list of 2017 California Jam speakers is on their website here. Quite incredible.
Patrick Gentempo DC
His big message was on taking a stand.  When you fully commit to taking a stand on issues that matter to you and for you, the effort is not challenging and the obstacles / opponents do not stop you.
Robert Kennedy Jr.
It was amazing to see Robert Kennedy Jr. speak on the topic of Mercury and his World Mercury Project.  The world is fortunate to have such a strong person fighting for them in the issues of mercury poisoning.
Shilo Harris
A USA war veteran who was injured by a roadside bomb shares his story of recovery and gaining his purpose and life back.  Chiropractic played a large roll in him going through 70+ surgeries and currently living drug free.  He charges all chiropractors to get out and connect to his community of veterans to help them heal their scars (both inside and out).  Very inspiring and encouraging! I am looking forward to getting his book titled "Steel Will".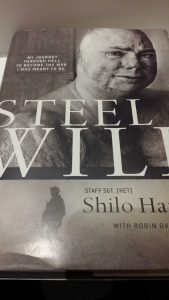 Fred Didominico DC
Dr. Fred talked about communicating Chiropractic. This is something that we do everyday with our patients, but must keep doing.  The Chiropractic principles are so powerful and practical that they need to be constantly shared and worked towards.  People learn so much from television commercials and drug ads that they forget that their body is amazing and that when they are connected to their source the body can be full of life!
Gilles Lamarche DC
I have seen Dr. Gilles speak before but this time at California Jam he took a strong personal story of how strong his family was when their newborn had health challenges.  It was an excellent story about how the power of Chiropractic principles and applying Chiropractic can help a baby survive and thrive when all looks lost.  It was topped off with meeting the little baby at the end of his talk which was very powerful.
Krista Burns DC
Krista is from the American Posture Institute and talked about the importance of posture, how to encourage people towards better postures, and practical testing in the office to test posture and its connection to the brain and nerve system.
Forward head posture is connected to lower life span, heart attacks, depression, asthma, and dementia.  One new thing I hadn't learned yet was the phrase "digital dementia" which has to do with the postures associated with mobile devices and technology leading to dementia in today's youth or users.
JJ Virgin
JJ Virgin was a great speaker and had an excellent message that grew from a horrible life experience of almost losing her son to a brain injury / trauma from a hit and run car accident.  The story was heart wrenching but she was able to pull out so many life lessons that can be applied to us all.  Her books look like great reads and I am looking forward to the ones on Mindset! Miracle Mindset.
Growth happens during your biggest challenges, and you will have either a fixed mindset where you feel that life happens to you, or a growth mindset where you are incharge of your mindset growing or shrinking through the experiences.
Cathy Wendland-Colby DC
I have seen Cathy speak before and she definitely has a strong message that was perfected at this California Jam.  She is an advocate and fighter for women.  She has had enough of the "infertility" landscape that the current medical system shames and discourages women with.  Fertility can be challenging and is not a female problem  There are Female, Male, and Female/Male challenges that exist in the fertility landscape, all of which do better with the help of lifestyle changes, naturale solutions, and by addressing causes.  Chiropractic can help.
Josh Axe DC
Dr. Josh had a great story of helping his mother grow healthy again after years of cancer and disease.  Now he shares this message with the world through television and the internet. His topic went towards bone broths and how they can be a simple and powerful nutrient supplying food that most of us have avoided recently, even though every generation before us used it!
David Kennedy DDS
David is a dentist who is passionate about the poisoning of our population with mercury through dental fillings.  I couldn't believe that mercury is still being used so much and how dangerous it can be. The constant joke was about the "safe-type" of mercury, which there is none.  The mercury in any form constantly changes shape from solid to liquid to gas through different stages.
James Chestnut MSc DC
James Chestnut from the Wellness Practice had a great message about how human genetics haven't changed for thousands of years, how we are all the best of the best who have survived, and that chronic diseases have started happening exponentially.  He emphasized that our genetic expression is dependant on our lifestyle and habitat! We have to live for our species type and to stop doing stupid things.  We need good knowledge so that we can make good healthy dicisions.  Our lifestyle and habitats have changed, not our genes.  Effort needs to be focused towards the lifestyle and habitat and not the genes!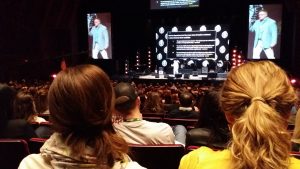 John Minardi DC
John is a chiropractor in Oakville who I have had the pleasure of hearing speak a few times now, at the CAC Spring Conference and at our local Halton Peel Chiropractic Society.  He continues to gain more and more passion for his topic of the Power of the Chiropractic adjustment.  Lately he has been connecting the subluxation of the spine to the hormones released by the brain and nervous system.  This helps connect many of the problems we see in patient's health when their spine is in horrible shape. It also helps us to explain the importance of the subluxation of the spine and its link to the nervous system and health.  Adjusting the subluxation impacts the brain!
He had a great example of how it doesn't matter how serious the stressor is (such as a light bottle of water), but what matters is how long that stressor is there (such as holding a bottle of water in your arm endlessly….painful! and damaging!)  The same goes for other stressors in your body.  If your spine is subluxated, and it remains subluxated, there will be a breaking point of that stress if now released.
He also talked about the importance of cholesterol for nerve system function and hormone creation.  I have learned this in basic science but still find it incredible that it hasn't made it into the common sense of people.  Cholesterol is important for your body to function.  Your body makes around 80% of it, and the diet is the rest.  When you are stressed, the hormones need lots of cholesterol.  This makes your body create more cholesterol to meet the demands.  Cholesterol lowering drugs might lower this number, but does nothing for the health detrimental process that is occuring, which is why people on cholesterol lowering drugs don't live any longer than if they hadn't taken them.  Interesting.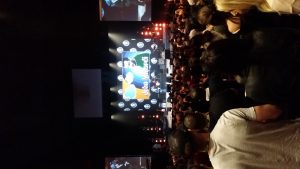 Heidi Haavik DC
Heidi is a researcher at the New Zealand Chiropractic College who has been very exciting for our Chiropractic profession.  She is currently working on a ground breaking research study regarding the importance of chiropractic care for people who have had a stroke.  She refers to the subluxation as a central segmental motor control problem and has shown through her research that adjusting the spine changes brain function.  Her research and others are compiled in her book titled the Reality Check which is a way that she has been able to communicate what Chiropractic is, what Chiropractic does, and what Chiropractic can do through research.
I think that we will find more and more research coming out in the near future with respect to how Chiropractic care can assist in people recovering from severe neurological injury, such as strokes.  We do work with people in our Caledonia office who have had strokes in their past and find a great benefit to Chiropractic care in helping them live better.  Here is a study that just recently came my way from April 2017:
Improvement in Major Residual Effects of Stroke Following Chiropractic Care to Reduce Vertebral Subluxation.  
[Here is a link to the research that Heidi Haavik was working on:
The effects of a single session of chiropractic care on strength, cortical drive, and spinal excitability in stroke patients
This is a great read and was actually brought to my attention by a masters student who discovered it and thought it was cool.  Me too!]
In the morning before the conference I did get the chance to explore California and take in some waves!