Sneaky Ways to Get More Steps in Your Day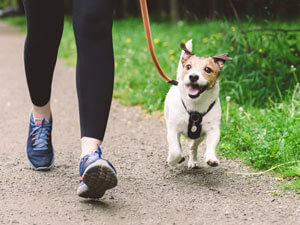 A daily recommended step count of 10,000 steps can seem daunting. But it doesn't have to be! With a few small tweaks, you can easily reach your goal without even realizing it.
Here are some sneaky ways to get more steps in your day:
If you're watching television, stand up and walk around during commercial breaks-this adds up quickly! Find small opportunities to stretch your legs while at home or work. Park further away in the parking lot—and make it a habit. Go for a brisk walk during your lunch break. When standing, use one foot to balance on an object or chair to keep active. Dance while you do house chores.
These extra steps add up quickly and can help you reach your 10,000-step goal. Get moving and reach your goals today!
Welcome Christine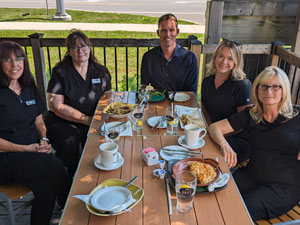 We are happy to introduce you to our new team member Christine next time you visit our office. Christine will be working afternoons and will continue to build upon the welcoming atmosphere we are hoping to create for you. Christine will begin at front tech before learning the other positions in the office. Marideth is heading off to university and we thank her for helping us create a fast friendly and effective experience for our patients and wish her all the best. Kelli, Sophia and Rachel will be here to keep creating great experiences for you each visit.